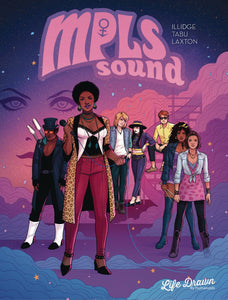 MPLS SOUND TP
Theresa Booker was hardly the first singer-songwriter to be inspired by His Royal Badness-but she was the most determined.

Minneapolis, 1982. Dozens of young bands, playing day and night in bars and clubs across the city, dream of being noticed by the musical genius Prince, revered as a guru and a powerbroker. But when Theresa and her band, Starchild, are offered the opportunity of a lifetime-to be taken in and mentored by their idol-they soon find that there's a dark side to fame and fortune that could turn their dream into a nightmare.

MPLS Sound is the ultimate love letter to the legendary Minneapolis funk-rock sound of the 1980s.

---
We Also Recommend